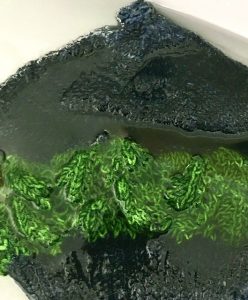 Yes, I think this will be my final trial. A bit of wet blocking and the willow hat will be done with one small added trim! I can't wait for this to launch. Stay tuned here and at Raxor.com.au!
Many years ago I met John. He played a song for me on a regular basis. It was by Steeleye Span and is called All Around My Hat…(I will wear the green willow).
This is it! My willow hat. Made from Raxor's Super Springy 8 ply (DK or 3) wool. I can't get enough of this wool, it is soft drapes and has wonderful stitch definition. And it makes the best projects!!!
Not long now!