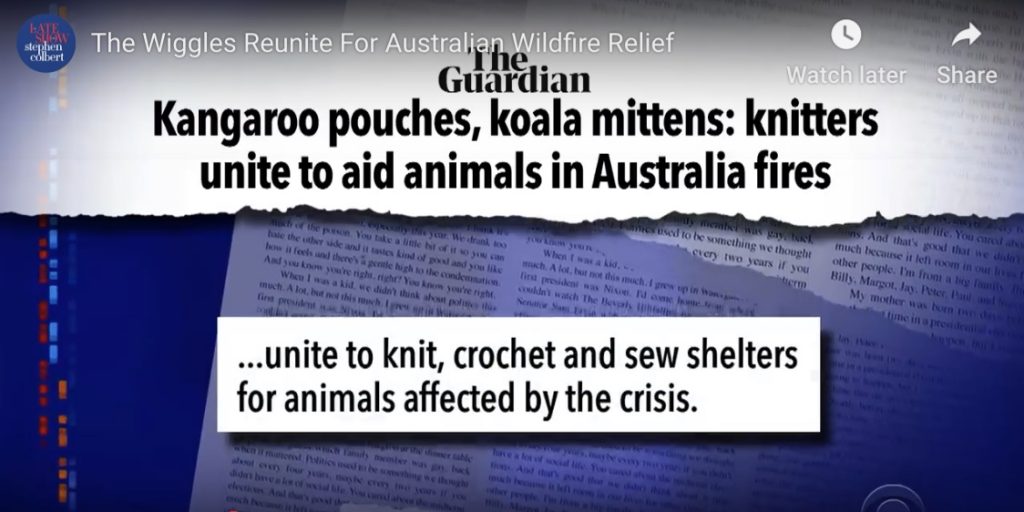 Yes, you heard it here first! (Not really but you may have) the Wiggles are reuniting for the bushfire appeal concert! And the Animal Rescue Craft Guild got a mention – by deed if not by name. This news has made it all the way over to the U.S.!

It was shown on the Colbert show! How wonderful!
We are not out of the woods yet but we are getting there. With temperatures a little lower and some occasional rain, even the alpacas are enjoying it.
With all this I am sad to announce that I left my knitting at home 😢I do plan to pop in to see Raxor tomorrow to discuss my knit and crochet plans for the next few months.
I appear to have blown out all my craft needs to well into October the way I am going. Still, it all keeps me sane!
Stay tuned and stay safe! Don't run with DPN's!