Here it is, January, and I am only now talking about St Distaff (or Roc) Day! Apparently it is an 'unofficial' Catholic holiday. On the 12th day of Christmas (January 7th) women were allowed to take up the Distaff and spindle or spinning wheel and continue on with their spinning. There is all kinds of references to Germanic women and Hexen and such but I won't bore you.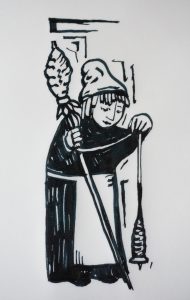 There have been articles in Interweave Knits™️ and Spinoff™️ But I found a lovely article on Fiberygoodness.com (which is where I obtained this picture from).
The reason I am telling you this is a (I have never heard about it before today and b) I think all spinners should take note, put down all your other tasks and tools and spin! I plan on taking leave from now on… spend the day spinning and not feeling guilty. I am not sure why WWKIP day is not on this day too but then why share… there are 364 other days knitters can celebrate and around the second week in June is fine by me.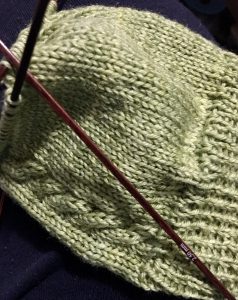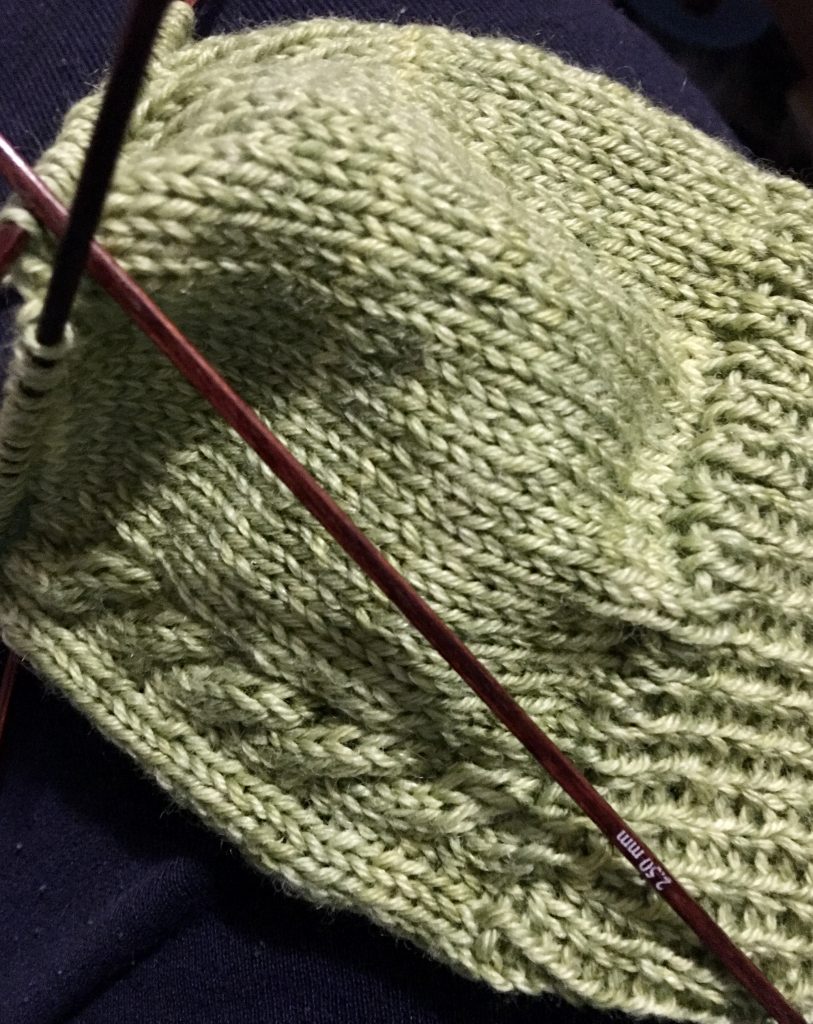 I am currently spinning some Galaxy from Raxor.com.au ('s) range. It is so pretty to see the glitter shining as I spin. The colour is beautiful and I feel on a hot day, the small amount of air movement can be very nice on the legs. I am trying to mix this with knitting another garment out of Raxor Yarn's Super Springy keep and eye open for another pattern and a pair of socks out of her bamboo sock range. His little name is string bean!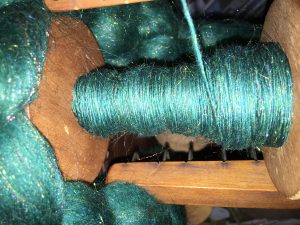 I better leave this here. I am on a train, soaked to the bone and I do have some knitting to do.
Until next St Distaff day… Well, until my next post… keep well and out of harms way.
P.S. I cannot leave this here, without mentioning the current #bushfirecrisis we have at the moment. My thoughts and heart goes out to all who are affected including my cousins who are on the South Coast of NSW. If you are planning to donate money, please be wise and donate to well known funds as there some groups that are misleading the public. There are also many groups knitting, crocheting and sewing things for the poor orphaned animals if money is an issue. Thank you to all volunteers who are helping to protect us from harm. You are all doing a great job.