I am still finding it hard to accept my cousin, Mark, passed away in a hotel in Naples, Italy. We grew up together. He was a clever boy who became a clever man. I didn't always see eye to eye with him; especially in adult life, but he was my cousin, which overrides anything left unsaid.
He was a good sports man and taught me to shoot hoops accurately. Other interests took over of course and balls and toys lay forgotten.
Mark loved dogs and leaves behind Teddy.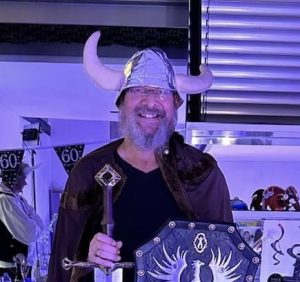 I am at a loss for words, especially after losing my father in May. I thought I was all cried out but apparently not.
I will make this short… I just want to remember the cheeky boy who loved playing games.
Godspeed Mark.