Here we are, March already. I have completed most of my samples for Raxor Yarns and I'm just waiting for some feedback.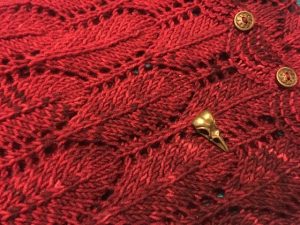 It has been a crazy few weeks and I managed to get a day off work to have the Alpacas shorn. Guess what? It rained and shearing is postponed. All good! I have other plans namely, visiting dad and taking him to the Pennant Finals of Lawn Bowls. It is exciting as I am a newbie to the sport and something I share dearly with my father.
That aside, my shuttles arrived. I was so excited and now I find, they delivered the wrong ones. Most disappointed in this dealer so just wont use them again.
Today, I will head out and will buy some dowel to replace the missing ones from my inkle loom then, I plan to warp it up and make a start. I have put it off long enough. In all honesty, for my first ever attempt, I don't need the extra dowels as I will only make a smallish braid. I am itching to launch head first into Baltic Pick-up but will work out kinks first. This is so very exciting. I will have to learn to divide my time between knitting, crochet, designing and spinning and weaving. To those who continually tell me that I would get bored if I retired… RASPBERRIES to you… I will never get bored! Ever! Tired maybe but never bored!