I can honestly say, I no longer can keep track of what day it is. Working from home, it is not like I have mental markers, traveling to the station, daily interactions with others… it is just one day after another, some sitting in front of a computer, the rest running about trying to do what I have to do.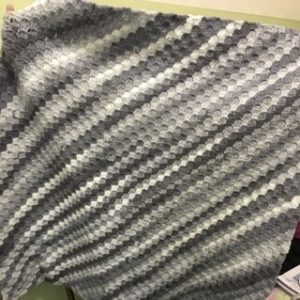 I posted off the baby blanket and immediately started on blanket 3. I cannot recommend Lincraft's Cosy Wool. Each ball is knotted and tangled in the middle and sadly, numerous breaks within. Some bits of wool being only a couple of centimeters long. Most disappointing. Still, I will not let that stop me.
The cold weather has set in. Ozzie is a bit more forgiving and gave me some hugs in between munching down on lucerne. Chaser has taken up running laps of the yard like a crazy juvenile alpaca. It is very entertaining. They are putting on a little more weight which is good at this time of the year. The unseasonal cold and yes, even snow – took us all by surprise. I hope the boys put on a bit more weight so they stay warmer.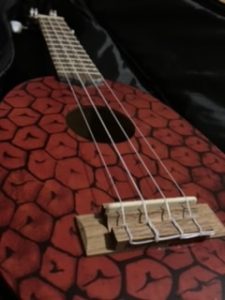 I spent some quality time with both ukuleles today. It is nice to just pick them up and enjoy the sweet sounds. I have spent a lot of time with the pineapple recently so to pick up the Leolani was a nice change. I enjoy becoming more confident with them and John doesn't seem to mind my random noises while I stumble on my journey.
Ok, enough rambling today. Back to crochet. Only one more blanket after this and then I have more time for design.